In this video, Ashley Hess our Physician Assistant, does a demonstration of the IPL treatment. IPL stands for Intense Pulse Light and it targets the pigment producing cells and it targets the pigment from chronic sun exposure. It also targets the redness and blood vessels that cause sun damage. This procedure can be done on different parts of the body like the neck, face, hands and chest.
The Universal IPL machine is made by Lumenis :
IPL treatment improves the appearance of photoaged skin, removes age spots (sun-induced freckles), most benign brown pigments, and redness caused by broken capillaries through a process called photorejuvenation for face and body. The process is ideal for patients with active lifestyles because the procedure requires no downtime and has a low risk of side effects.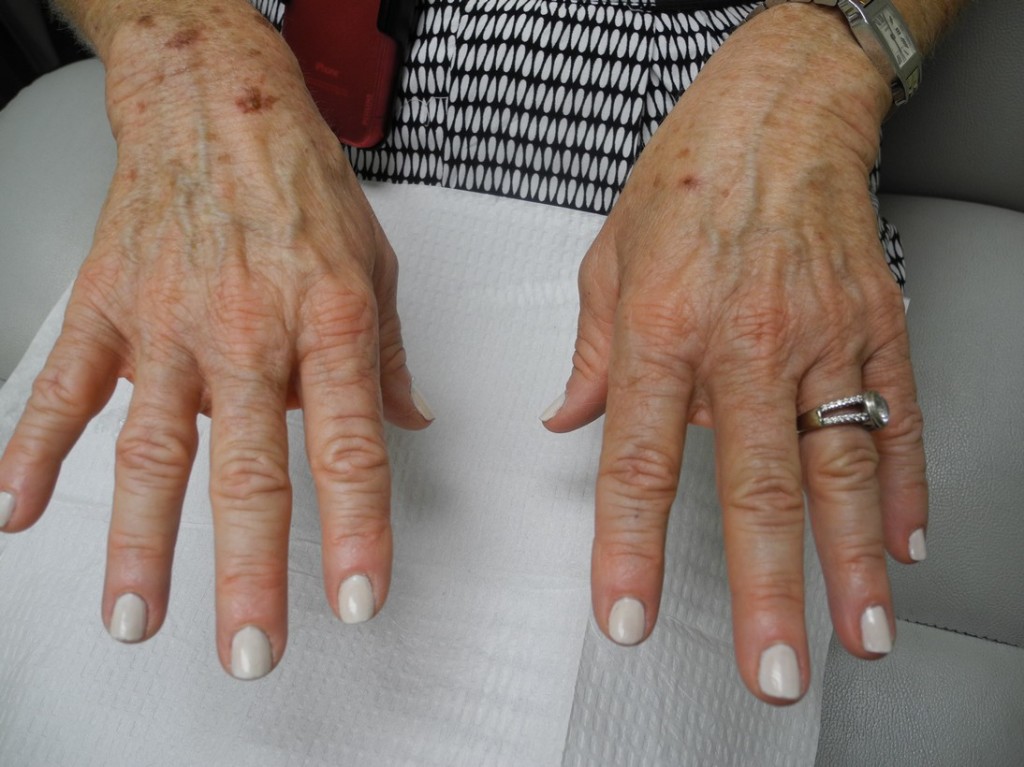 The demonstration was on Renee's right hand. She already had the IPL treatment done on her left hand(seen on the right of the picture) a week before. In the video, she said the it made her hand look 10 years younger.
IPL was also done on the left side of her chest two weeks before and on this day, she had it done on the other side. This was so you could see the before and after. Notice that the left side (seen as the right side of the video and picture) doesn't have as much brown pigmentation and it is just after one treatment.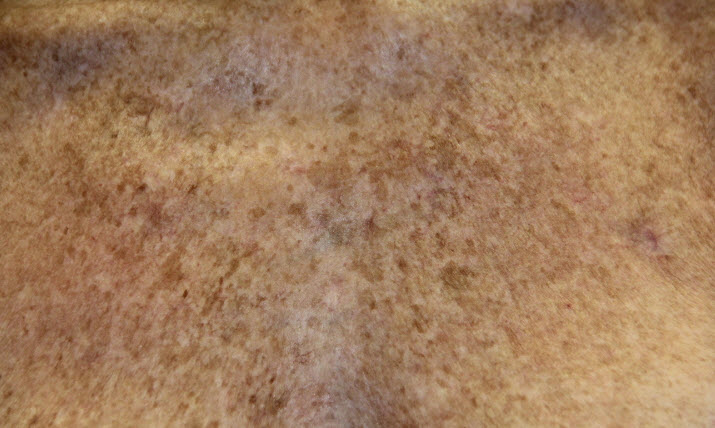 Photo Before IPL Treatment on Chest Area