What is the PiQo4 Laser?
The PiQo4 laser helps patients to resolve unwanted pigmentation and rejuvenate the skin without downtime. This laser offers both improved tattoo removal and skin rejuvenation benefits.
PiQo4 is the most versatile and most powerful laser on the market with 4 wavelengths allowing for treatment of every color ink. Our laser allows for both Nanosecond and Picosecond technology using multiple pulse durations. This allows for treatment of the most professional ink colors of any pico laser available. Also having the largest spot size of any other laser (15mm), means we can treat a tattoo much faster. Using a larger spot size allows the energy to get deeper into the skin which means we can treat the tattoo at all levels. This increases patient compliance and patient satisfaction. Deeper penetration also means less chance of ghosting. PiQo4 is also the best laser in the market for advanced pigmented lesions including melasma and safe on all skin types for photo fractional treatments.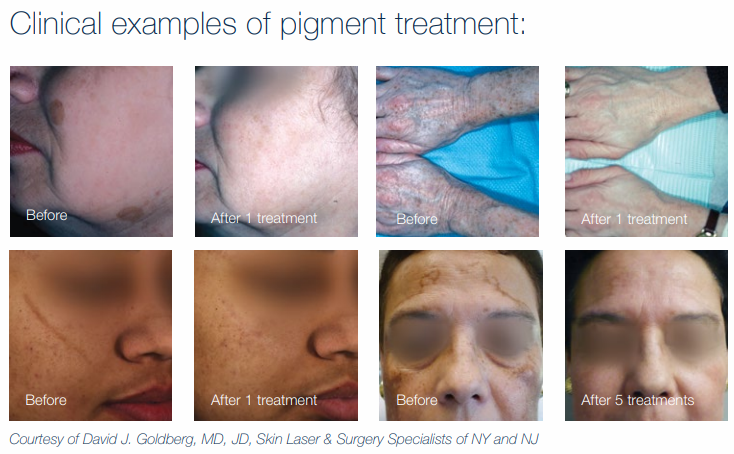 Who is a Candidate?
Almost any adults who wish to remove an unwanted tattoo or treat pigmentation issues can benefit from the PiQo4 laser. However, patients with cancerous lesions or a history of keloid scarring may not be a good fit. A consultation can help to best determine if this treatment is right for you.
Benefits of the PiQo4 Laser:
The PiQo4 laser offers many benefits over other lasers. In fact, the PiQo4 can treat the nine most common ink colors, allowing patients with brightly-colored tattoos to see fading with fewer treatments. Patients can expect up to 40% fewer treatments than they would need using other lasers. When used for skin rejuvenation, patients with pigmentation issues can achieve a more even skin tone using this laser. Skin problems like vascular lesions and acne scarring can also be improved.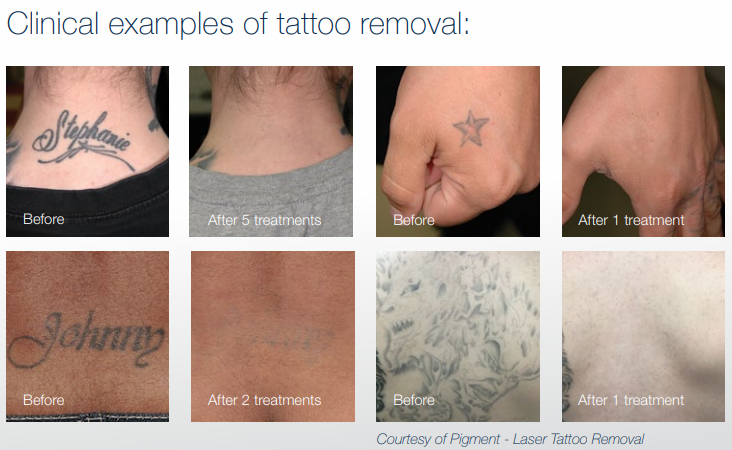 The Procedure
The PiQo4 treatment is a simple and straightforward one. A topical numbing cream can be applied to the treatment area prior to treatment to ensure your comfort. Then, the laser handpiece is passed over the treatment area to remove pigment under the skin, which is gradually disposed by the body. This process usually takes about 20 minutes to complete, with no downtime needed.
If you have an unwanted tattoo or pigmentation that you would like to eliminate, contact our office today! We would be happy to schedule your initial consultation.
Get a Quote for your Tattoo Removal!