Perlane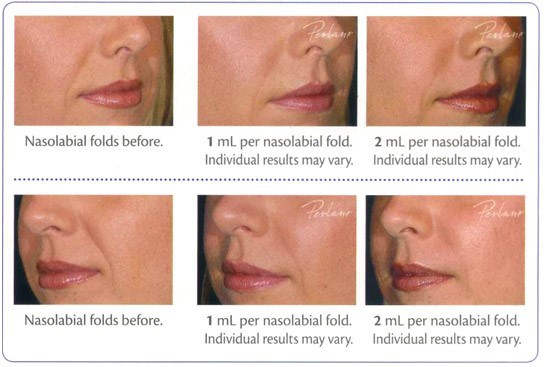 Perlane is an excellent dermal filler for patients wishing to improve the appearance of moderate to severe wrinkles and facial folds, including nasolabial folds (creases between the nose and mouth). Lip augmentation and aesthetic improvement of depressions in the face and mild scarring can also be treated with Perlane.
This dermal filler is composed of hyaluronic acid, a substance that occurs in the human body, and therefore does not require allergy testing. Injected with a very fine needle into the areas targeted for treatment, Perlane  is designed to bind water molecules in order to maintain volume and renew the appearance of the skin. Perlane  also contains lidocaine, a local anesthetic.
The entire procedure is typically about 30 minutes or less, and there is usually no downtime necessary after treatment. Some redness and swelling will likely be present after treatment; however, this should fade over the next few days.
Perlane results typically last six to nine months or more. In addition to rejuvenation of wrinkles and fine lines, this injectable can also be used to augment the chin and fill depressions in the cheeks.