Whether you have been thinking of updating the canvas on your tattoo or completely removing it, we are here to help! We are happy to announce that the Piqo4 by Lumenis has finally arrived at our office! To celebrate, we're offering a chance to win a free treatment session valued up to $2,000.
In this video, watch Dr. Mejia perform an initial tattoo removal session on a patient who is actually going to get another one of the same due to the first one not being done correctly.

Tattoo Removal Contest- Jupiter, FL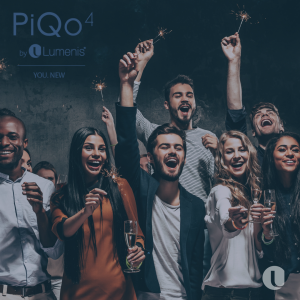 For a chance to win, post on Instagram or Facebook or send us a 1-2 minute video telling the story of why you are rethinking your ink. We'll offer the top submission a free removal treatment. Others will receive a 50% discount just for submitting.
There are two ways to submit:
a.) Instagram and/or Facebook: Using your Instagram and/or Facebook account, take and post a video of your story.  Be sure to tag @skinandhairdoc on Instagram and @jupiterdermatology on Facebook and include hashtags #RethinkYourInk  and #giveaway, or your submission will not be eligible.
In order for your entry to be valid, your Instagram profile must be public and thus viewable  and/or your Facebook post must be set to public.
b.) If you prefer, you can submit your video and story via this Google form. We reserve the right to upload your video to our social channels.
See full rules and regulations here.
Not interested in joining the tattoo removal contest?
No problem. We are offering a 25% discount until July 15, 2018. Submit the form at the end of this post to reserve your spot.
This powerful laser tattoo removal was unveiled at the American Academy of Dermatology's annual meeting in February, 2018 and is the only laser in the United States that has four wavelengths and the ability to deliver both nanosecond and picosecond pulses.
Pico Fractional, is a new PiQo4™ hand-piece, which introduces a fractional laser beam based on photoacoustics. As opposed to traditional laser treatments, which use thermal energy, PicoFractional creates thousands of microscopic treatment zones within the skin, and utilizes the shattering effect of sound waves to create tiny holes deep within the dermis, known as Laser Induced Optical Breakdown (LIOB).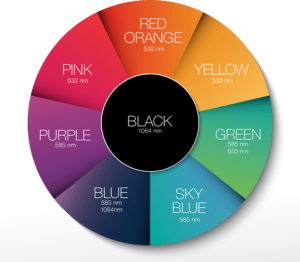 This pigment removal works on four wavelengths shattering the most popular ink colors.
Since each pigment color absorbs a specific wavelength, PiQo4 offers 4 wavelengths in order to treat the broadest range of pigment/tattoo colors, on the widest range of skin types. Its four wavelengths – 1064nm, 532nm, 650nm and 585nm – target 9 of the most frequently used tattoo colors ranging from light orange to dark black. With PiQo4 you can erase the rainbow.
Check out this video by Lumenis comparing a competitor product. Notice the speed using the Piqo4 at 53 seconds vs. 3 minute, 51 seconds.

Short demo on an arm at a recent Aesthetics Conference:
@lumenis_emea are here at #ACE2018 demonstrating "the most powerful tattoo removal solution on the market." See more from them at stand 37 pic.twitter.com/KdCWTLAeGO

— Aesthetics (@aestheticsgroup) April 28, 2018
Before and after pictures

Benefits of The Piqo4 tattoo removal by Lumenis
It takes out the stubborn turquoise and yellow hues so you get full color clearance.
No more shadows of your tattoos. No need to be reminded of the past.
The speed of the laser is a faster road to clearer skin
If you don't want to optin to our contest, fill out the form below and let us know when you would like to schedule an appointment. We are offering a 25% discount on your tattoo removal if you book before July 15, 2018.
If you want to be part of the contest for a chance to win a free treatment, make sure to see the rules and conditions in the beginning of the post. The form below is only if you don't want to participate in the contest.